NP-Notepad version1.2
Edit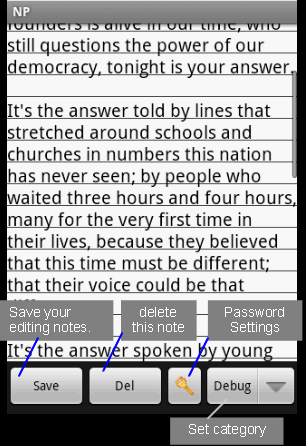 Save:
Delete:
delete note.
(*)Does not appear when creating a new note
Password
Set Password.
(Please do not forget your password)
Category:[>>Detail]
Set the category
"Edit Categories" to display the screen by selecting an item category.
Option Menu
You can do the following to display the options menu by pressing the menu button.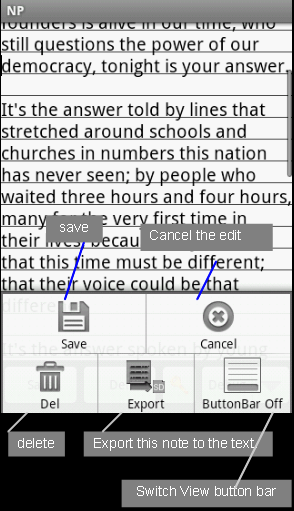 Show & Hide ButtonBar
For each selected view will be hidden settings .
Cancel
Cancel the change notes,return to the previous screen.
---
(C)BK-Lab,Inc.