NP-Notepad version1.2
Viewer
Auto scroll
Please "long press" and flick to scroll the desired direction.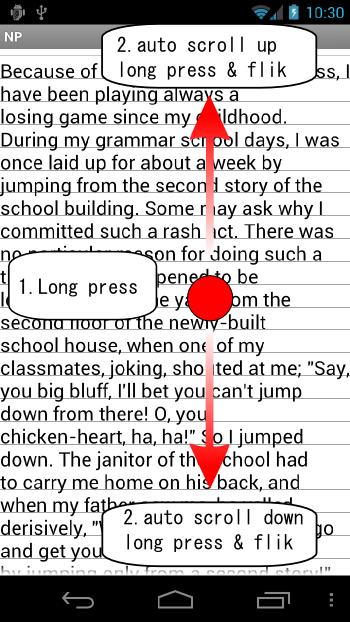 Speedbar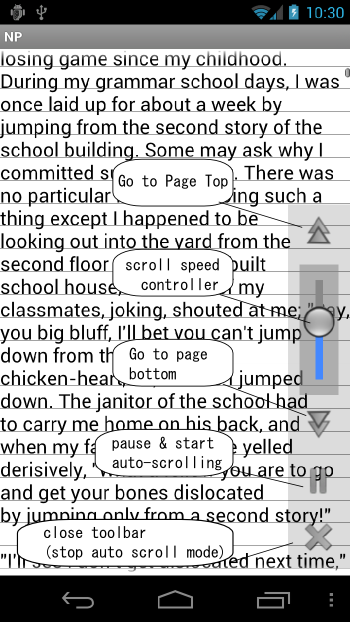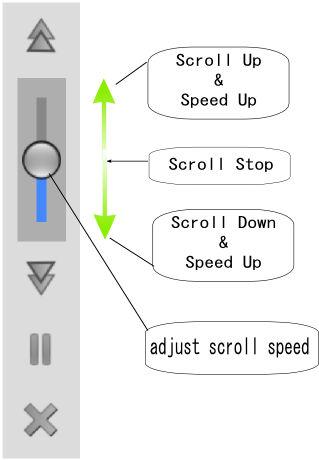 adjust the scroll speed
Raising or lowering the speed bar.
scroll resume
press start button or "start scroll" in option menu.
stop auto scroll
press exit button or "exit scroll mode" in option menu, stop auto scroll and speed controlbar will be hidden.
---
---
(C)BK-Lab,Inc.